Instant Pirate!
The other day I came across some true booty at a US pirate's favorite store - TARRRRRRget!! For Halloween they had some mirror stick-ons mixed in with their costumes and decorations, and I of course plundered and brought some back to me ship.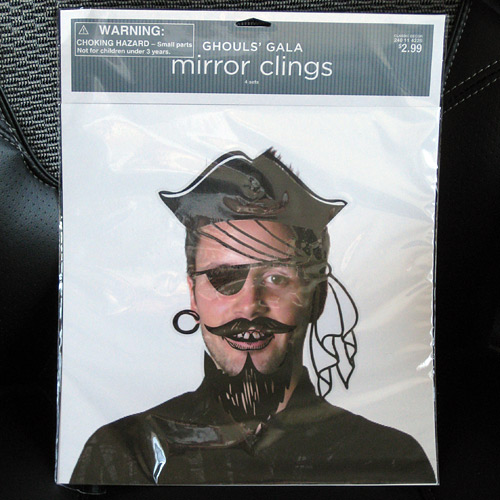 A quick stick and a drink of rum, and voilarrrgh, instant pirate mirror!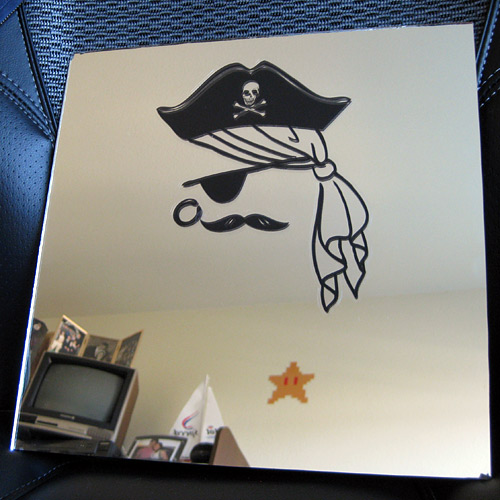 I removed all pirate gear and trier 'ar on so ye scurvy scuttlebutts can see it in action!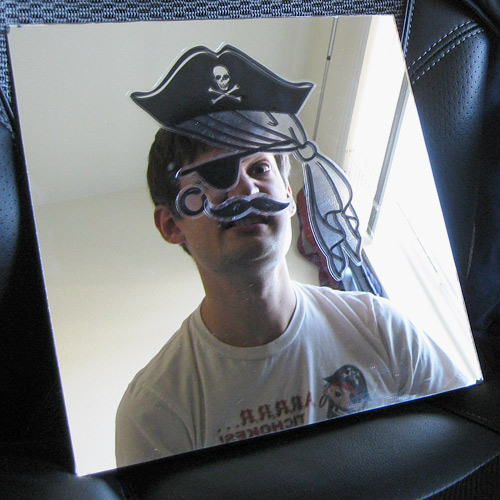 Back to top of page
3 responses to "Instant Pirate!"
On February 09, 2009 at 11:44 AM, Jackie's pictures spoketh:
OK, I know you don't want more jokes but I'm a given ya one anyway.
A pirate walks into the bar with a paper towel on his head. The bartender says, what's with the paper towel? The Pirate answers "Aaaarrr, I've got a bounty on me head"
On February 12, 2009 at 12:56 PM, It be Cuteek spoketh:
Arrrrr that be great mirror piratey stuff!
Please tell me is that Nintendo star painted on your wall or is it some kind of decal? er..........Arrrrrrrr
;o)
On March 02, 2009 at 11:25 PM, Cap'n Karikas spoketh:
Aye, it be an applique on me wall! I plundered it from Blik - Google for "Blik Nintendo", yarrrggghhh!
Leave Ye a Comment?
Past Blarrrgs!